« BACK TO NEWS LISTING
We are excited to welcome Kevin McCarthy as the Windrock General Manager.
Mar 21, 2018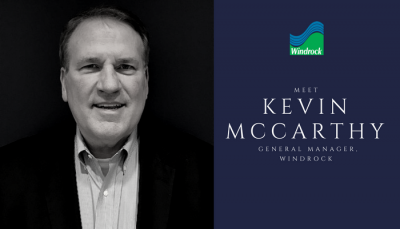 Kevin has more than 20 years of experience developing and leading businesses and has served in a variety of functional roles that has prepared him to successfully lead the Windrock team. He has held leadership positions at Eaton, Cooper Crouse-Hinds and Crane Corporation where he utilized his continuous improvement and business acumen skills to achieve exceptional growth. His technical knowledge of automation, instrumentation, computer hardware and software in the oil & gas and industrial markets make him uniquely qualified to lead Windrock.
Kevin holds a Bachelor of Administration, Economics from Grove City College and attended the Management Associate Program, from University of Virginia. Kevin is native to Tennessee and is looking forward to moving along his wife Deborah to Knoxville. His two children currently live in Philadelphia and work in the healthcare field. Kevin enjoys golfing, traveling and flying airplanes in his spare time.