« BACK TO NEWS LISTING
Windrock Spotlight Featured in March Edition of CompressorTech2!
Mar 22, 2018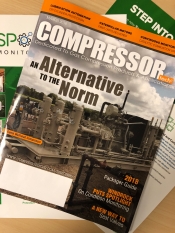 The Windrock Spotlight Monitoring System is featured in the March 2018 edition of CompressorTech2 Magazine!
"I think we've done something that no one else has done yet. Our development team didn't have any barriers in mind as to what can be done. They moved an industry needle that has not been moved."
See for yourself why Spotlight is moving the needle within the Oil & Gas industry.
Click here to read the full article.