« BACK TO NEWS LISTING
Brian Howard Joins Windrock as Digital Services Director
Apr 2, 2018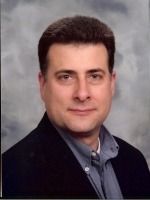 We are excited to announce that Brian Howard has joined the Windrock Team in the role of Digital Services Director.
In this role, Brian will focus will be on the vision, strategy, and creation of Windrock's Digital Services team.
Brian has a Bachelor's Degree in Mechanical Engineering, a Master's Degree in Electrical Engineering and his Professional Engineer (PE) certification. He possesses 15+ years' experience in data analytics, signal processing, thermodynamic analysis, vibration analysis and machinery diagnostics.