Instructors
MIKE JONES, Chief Reciprocating Engineer 
With 46 years of engine and compressor experience including maintenance, overhaul, and diagnostics, Mike joined the Windrock Technical Services Team in 2005. He has run several different types of analyzers during his career and had input into the development of the CARMA, EnSpect, Recip-Trap™ and Windrock analyzers. His experience covers analysis services to the marine, oil, and gas industries implementing predictive maintenance programs, analyst reviews and selections, training in both electronic engine/compressor and spectrum vibration analysis. Other duties included training and generation of military "how to" manuals for electronic diesel combustion analysis while under contract with the U.S. Coast Guard.
BRYAN BLANCHARD, SENIOR ANALYST & TECHNICAL TRAINER
Bryan possesses more than 33 years of diagnostic experience in the natural gas, oil, refining and chemical industries. He has consistently been a key member of onshore and offshore program reliability teams where he worked with a variety of natural gas, refining, and chemical industry engine/compressor packages. In more recent years, Bryan's career has expanded to providing analysis services to the nuclear, military, railroad, and commercial marine industries. Bryan's diverse background serves him well as an accomplished instructor of all engine and compressor analysis subjects provided in classroom, on-site, web-based domestic and international environments.
TRACY WIMBERLY, SENIOR ANALYST & TECHNICAL TRAINER
Tracy is a Category II Vibration Analyst who has been performing reciprocating analysis in excess of 12 years in areas to include the oil & gas, nuclear, chemical and marine industries. Tracy's career as an analyst and trainer evolved from earlier career experience with Exterran and Vector Electric and Controls, where he held certifications and positions as an instrument technician, mechanic and electrician. Tracy is also a key trainer for Windrock's RecipTrap analyzers and associated software programs as well as Spectrum and Vibration Analysis.
GLYN LEARMONTH, EQUIPMENT ANALYST
Glyn Learmonth is an Equipment Analyst for Windrock. Glyn has 18 years of working at a hands-on level with all parts of reciprocating compressors and engines. Starting as an R&D engineer with a valve company in England he worked worldwide on reciprocating compressors to create a better product and provide field support. Moving from Europe to the States on the service side of the company Learmonth used reciprocating equipment analysis techniques to gain a holistic view of reciprocating machinery. This enabled innovative solutions to increasing mean time between failure of upstream and downstream reciprocating and rotating machinery in many different industries.
He started with Windrock in 2009 as an Analyst / Salesman then covered the western USA as the Regional Manager. Learmonth has attained a certification in thermography and is a certified level 3 vibration analyst. Learmonth currently works as an equipment analyst in Goleta, California.
ERIC VESS, EQUIPMENT ANALYST
Eric is a Category I Equipment and Vibration Analyst who has been performing reciprocating analysis for the past 2 years in refinery settings compressing primarily Hydrogen, and also in natural gas process/transmission facilities. Eric's role as an analyst evolved from his previous role at Windrock where he provided front line support for all of Windrock's products as a Product Support Technician. This experience allows Eric to be a key trainer for Startup Assistance classes, and also in assisting with Windrock basic Compressor and Engine Analyst Level I classes.   
ROCKY AUTERSON, EQUIPMENT ANALYST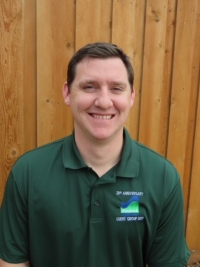 Rocky is a Category I Equipment and Vibration Analyst who has been performing reciprocating analysis for currently 4 ½ years, Rocky has worked in the natural gas transportation and storage environment dealing with mainly Cooper Bessemer, Ajax compressors. Since working for Windrock Rocky has been mainly in the refinery and midstream environment dealing with Caterpillar, Waukesha, and Electric Driven compressors arranging from single stage to five stage compressors. Rocky also performs startup training for the 6400 analyzer and performs online system support when needed.  Currently Rocky is working on his certified vibration CAT I.